Drivers of Ford cars, trucks, vans and SUVs know how important quality materials are to the outcome of a project. That's why when you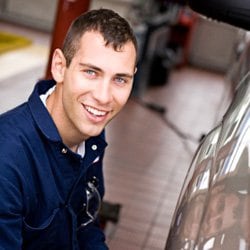 shop for parts and accessories for your Ford vehicle, you should get only the best -- genuine manufacturer-made pieces that are designed to fit your ride like a glove. Whether you're making small repairs on your own or customizing your vehicle into a one-of-a-kind you-mobile, our Ford parts center near Concord, MA, has everything you need to get the job done right the first time. You can even let us know what parts you want, and we'll tell you when they come in, so you don't have to worry about making any extra trips!
We also have a great selection of Ford accessories, so if you need some all-weather floor mats to help you keep your vehicle clean, want some dividers for your truck bed or are looking to bulk up your entertainment system, you can come to us for the right goods. We have everything you need, all in one place.